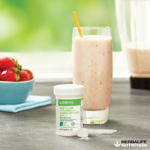 Herbalife Nutrition Launches "Simply Probiotic" To Promote Digestive Health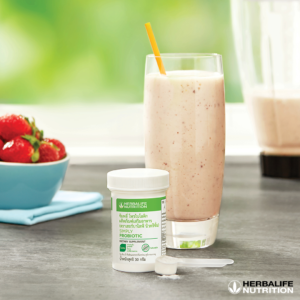 Herbalife Nutrition, a premier global nutrition company whose purpose is to make the world healthier and happier, recently launched its latest product, Simply Probiotic, in the Thai market. This new science-backed, easy-to-use powder provides 1 billion active probiotic cultures per serving, for balance of gut microbiome and to promote gut health.
Nowadays, maintaining a healthy digestive system can be a challenge for many. Fortunately, friendly bacteria can bring great benefits, not just to support gut balance, but also to help improve overall health and wellness.
"With today's modern pace, fast food and street food are accessible, cheap and delicious, but they may not benefit the digestive system. To counter this, Thai people tend to consume more probiotic products such as yoghurt and supplements to help their gut and enhance overall health. However, it is still a challenge to find probiotic products in the market that can supply the adequate number of good bacteria or live cultures. I am confident that this new product, Simply Probiotic, will help promote good bacteria in the gut and make people feel their best every day," said Mr.Suphot Rittipichaiwat, General Manager, Herbalife Nutrition Thailand.
For more information about the product or Herbalife Nutrition in Thailand, please visit www.Herbalife.co.th our Facebook page or call 02-660-1600.