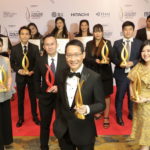 Habitat Group honoured with ten awards at 2019 PropertyGuru Thailand Property Awards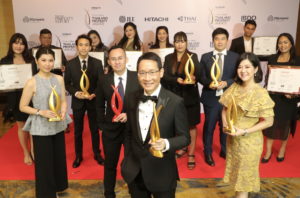 Thailand's leading premium property-for-investment developer, Habitat Group, received high acclaim at the 2019 PropertyGuru Thailand Property Awards being honoured with ten prestigious awards, including the highly coveted Best Boutique Developer. In addition, Habitat Group's flagship Walden brand and its expertise in developing properties for investment were recognised with multiple awards in the development and design categories.
Walden Sukumvit 39, a low-rise modern luxury condominium in the heart of Bangkok's CBD, was recognised with Best High End Condo Development (Bangkok), Best High End Condo Architectural Design (Bangkok) and Best High End Condo Interior Design (Bangkok) awards.
Ramada by Wyndham Mira North Pattaya, a luxurious five-star resort-type condominium in North Pattaya, was announced Best Hotel Development (Eastern Seaboard), Best Hotel Residence, Best Hotel Interior Design, Best Hotel Architectural Design, Best Hotel Landscape Architectural Design and Best Digital Performance Hotel Residence.
Habitat Group's Chief Executive Officer, Mr. Chanin Vanijwongse, said, "It's an honour to be recognised as Thailand's Best Boutique Developer and to have received ten awards for the company and two of our premium developments at the PropertyGuru Thailand Property Awards 2019. These awards further cement our position as the leading property-for-investment developer in the country. We are committed to developing projects of the highest quality and are attentive to all details from architectural design to the quality-of-life for the end-user. In addition to these accolades, Ramada by Wyndham Mira North Pattaya and Walden Sukhumvit 39 have both received excellent feedback from customers with sales exceeding expectations, and we will further expand our Walden brand with two new Walden project launches later this year."