New GM of Nook-Dee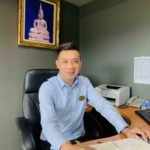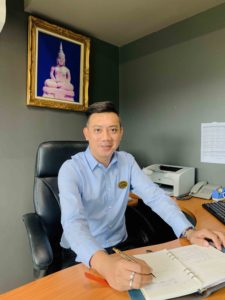 [Bangkok – September 2th 2019] Nook-Dee Boutique Resort by Andacura likes to announces a new General Manager for its famous Nook-Dee Boutique Resort at Phuket.
Mr. Maythus, has extensive knowledge, a solid reputation as innovator and leader from top-class hotels in Thailand hospitality industry. He speaks fluent English, Spanish and of course Thai, and he can communicate well in Italian as well.
"It is Andacura's vision to employ high potential young experts who are full of enthusiasm, potential and who are able to think outside the box" said Mr. Klaus R. Rauter the companies founder and CEO.
"We are very pleased to welcome Mr. Maythus to our team of creative General Managers" Mr. Klaus added.
About the Nook Dee Boutique Resort by Andacura: is the "One and Only" true boutique resort in Thailand. A Resort with a solid dream, vision and philosophy.
Nook-Dee follows its own concept 100% re-discover the charms and grace of Thailand. The design of its rooms, public areas, services, concepts, menus and much more compliments the concept at all times.
Contact:
info@andacura.com
www.andacura.com